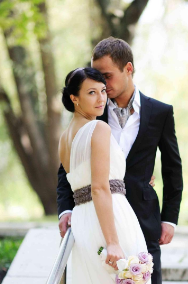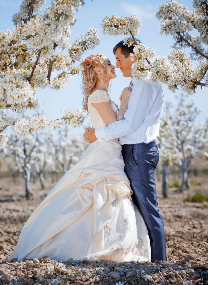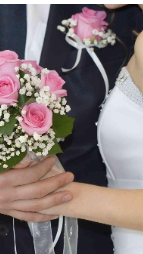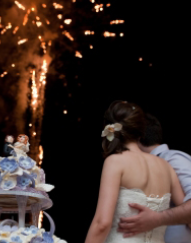 "Professional,
Courteous, Experienced, and Affordable. Let me do, the work, so you can relax and enjoy the moment!"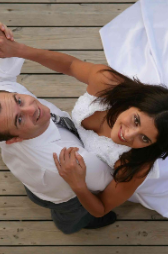 You are probably thinking, "Where do I start?" You probably have a lot of questions, but do not worry. I compiled some

r

esources to help you get started. I have provided information and links below that should provide many of the a

n

swers you seek, so you can start plann
ing
your special da
y
.
1. What are the guidelines businesses are required to follow in San Bernardino and Riverside Counties for weddings, gatherings and events?
As a business, whether at my location, your location, or another, I am required to follow all local, city, state, and federal guidelines. Your rights are very important to me, but so are the rights of my other customers my community, my family, myself, and my business. In addition to the risk to others, there are strict penalties for noncompliance, so I apologize for any inconvenience that may cause but this is essential to me staying open. All guidelines must be adhered to for the safety of everyone involved. Refunds will not be given, if I must refuse service due to noncompliance with mandated guidelines. However, I have implemented processes to limit the inconvenience to you, and to allow you to still have a wonderful ceremony that you can cherish. Review information on the My Wedding Services page to find out more about what I have to off

er.
2. What are the requirements to get a marriage license? There is not one answer for this question because it will differ

d

epending on location. Review the county websites below for more details.
3. What types of marriage licenses are there and how are they different?
4. How do I arrange a marriage license and ceremony? You can review the links below for information on obtaining a license from your county. County offices are performing ceremonies either at their offices, or by videoconferencing, but the services they offer are limited. I offer free consultations and would love to show you all the options I have available to make your day special. Review information on the My Wedding Services page to find out more about what I have to offer.
5. What do

es a ceremony cost? The county recorder's offices do perform ceremonies although what they provide is limited. Their pricing can be found on th

e

county websites. My pricing is based on the details of each ceremony, and consultations are always free. I will meet at a convenient and predesignated site with clients for a free consultation where I answer questions, share my credentials, provide information on my services and a breakdown of the pricing for the event. There is no obligation to contract me unless you are happy with what I offer.
6.

Where can I have my ceremony? There are several options including at your location, at my location, and
b

y videoconferencing. I also offer options to create a scenic destination wedding using different options for
backgrounds, so the possibilities are endless. Be sure to schedule your free consultation so I can share
information with you about what I do, and all of the additional services I can provide.