"*****" (Five Star Review)(Notarization) Denise (Thumbtack)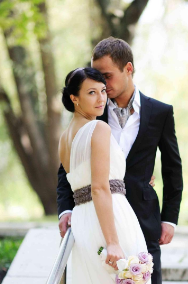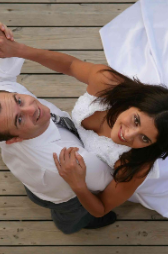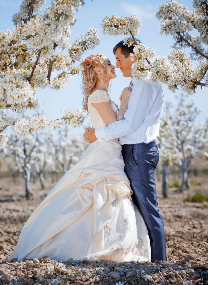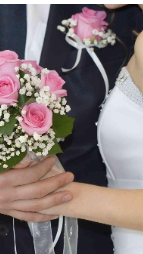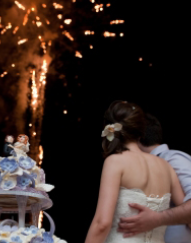 " I highly recommend Darlene."- Mary & Padilla (Wedfolio)
"Professional,
Courteous, Experienced, and Affordable. Let me do, the work, so you can relax and enjoy the moment!"
I am a single parent, volleyball mom, avid reader and learner, a writer, an active community member, and a business owner who has lived all over Southern California. Born and raised in a small middle America town, I moved to California over 25 years ago for the sun and the sand and never left because I love it here. I have BA in Human Resource Management and certificates in human resource management, general management, and staff accounting. After working in management and supporting executives in a variety of industries for over 15 years, I started my work from home company over a decade ago when I moved to the High Desert area. As a single mom, I wanted and needed more flexibility, and I wanted to work more in my community. I enjoy helping people and this work has allowed me to meet and work with many wonderful people. It has also given me the freedom to help people for a living which is a dream come true. When I am not working, you will find me with my youngest who is my little sidekick. Running to soccer practice, the grocery store, or Sunday Service is just another excuse for us to hang out.
I started my mobile and work from home business in 2010, Mobile Professional Solutions, to provide a convenient all-in-one service solution for those who needed professional services on their own terms. I started as a Notary Public and Loan Signing Agent but have grown my list of services to include: Wedding Officiant, Site Inspector, Property Preservation, and Loss Mitigation. Commissioned, Licensed, Bonded and Insured, my company is ready to help.
Its all about convenience and value. I strive to be the company that provides to its customers the easiest solution with the best customer service at the best price because I believe that it is good business and is what makes me stand out. I strive to be the best at what I do, to be the best choice for my customers, and to make the process stress free so my customers can relax and enjoy the moment. Call me for a free consultation and let me exceed your expectations.
COVID does not have to get in the way of your having the best wedding day ever. No matter what you envisioned for your ceremony, traditional or nontraditional, religious or nonreligious, formal or informal, intimate or festive, we can tailor a ceremony perfect for you. I offer livestream, virtual, and recorded ceremonies, so you can have loved ones share in your joy from the safety of another location. I offer options to incorporate additional rituals to your ceremony including candles, sand, roses, lasses, hand fasting and more to make your ceremony even more rememberable and can offer scenic backgrounds so we can create your virtual destination wedding without having to travel. I also have hundreds of vow options to choose from, so I can assist with creating the unique ceremony you envisioned. Make sure to check out My Services Page to find out more about my wedding services. Then, call for a free consultation so we can explore all of the options available to create your special day.
Notary Public
I have been a California commissioned, bonded, and insured, Notary Public for over 10 years with experience in notarizing Affidavits, Deeds, Structured Settlements, Wills, Trusts, Power of Attorney's, Agreements, Inability to Appear Forms, and much more. Experienced, Reliable, and Professional, I can assist with all of your Notary Public needs.
Signing Agent
Certified and Background Screened as a Loan Signing Agent since 2010, I have completed almost 1,000 loan signings for many major lenders and worked with many well-known title companies. I take a great deal of pride in my work and in my customers. While the services I provide are exceptional, it is my attention to detail, reliability, and professionalism that makes me

stand

out. I want to earn your business, so my goal is to build a lasting relationship by providing unparallelled value

.

Don't trust your loan signing to just any signing agent. Let me e

xceed your expectations and earn your business.
I make every assignment a priority. I am able to individualize each assignment to meet the specifications of the customer. It is my attention to detail, professionalism, and experience that make the difference. You deserve the best, and this is where I come in. I am your preferred choice for fast and affordable services that are guaranteed. I provide a better level of service and worry free representation in the field for Property Condition Inspections, Occupancy Inspections, Merchant Site Inspections, Onsite Inspections, Site Evaluations, Drive-By Inspections, Collateral Inspections, Insurance Inspections, Lease Inspections, Secret Shopper Visits, Loss Mitigation work, and more. I look forward to assisting you in the field and exceeding your expectations.